Wooden boxes, crates and cut-lumber floor constructions for shipping heavy packaged goods are also transported in ISO containers insofar as their dimensions permit this. The packages can be loaded into the containers through the door without difficulty by pushing them with forklift trucks. To do this, a cut-lumber beam is placed in front of the ends of the longitudinal skids in order to protect the bottom frame of the box. The forks of the forklift truck then press against this cut-lumber beam and push the box into the container (see Figure 88).
Unloading such cargo from containers, on the other hand, is often problematic since it is frequently only possible to use forklift trucks whose weight and size make them suitable for use inside the containers. Also, the forks are inserted under the ends of the package, which damages the floor of the box. In order to facilitate loading and to avoid damaging the packages, it is possible to attach tie straps to the longitudinal skids and between the skids. These tie straps then allow the packages to be pulled from the containers. If this method is used, the floor of the package should be fitted with runners (see Figures 85 and 86):

Figure 85: Tie straps, view from below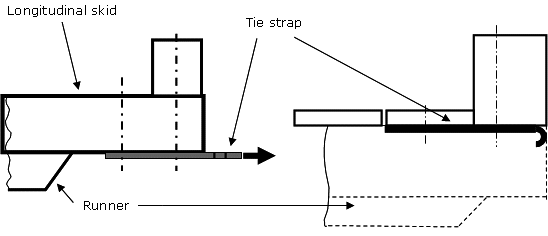 Figure 86: Tie straps, view from the side
Figures 85 and 86 show two possible arrangements for tie straps. In both examples, they are bolted to the end beams of the floor. The concealed version (diagrams on the right) has the advantage it has no protruding components that pose a risk to accompanying cargo. The tie straps also provide an additional possibility for load securing.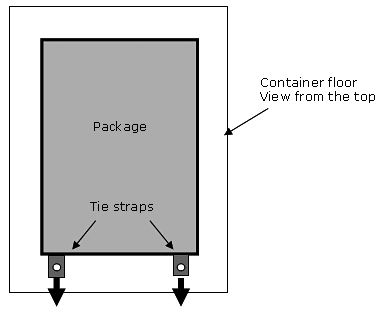 Figure 87: Example of tie straps in a container – schematic diagram
In order to also prevent the forks of forklift trucks from being inserted at the end of the box, it is possible to obstruct the space between the longitudinal skids with cut lumber.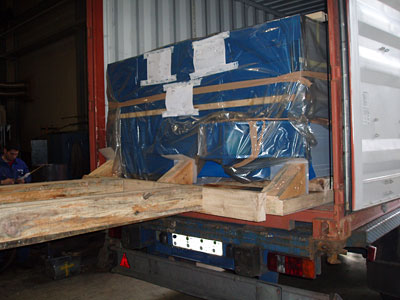 Figure 88: Pushing a base construction with packaged goods into an ISO container