Creeping palm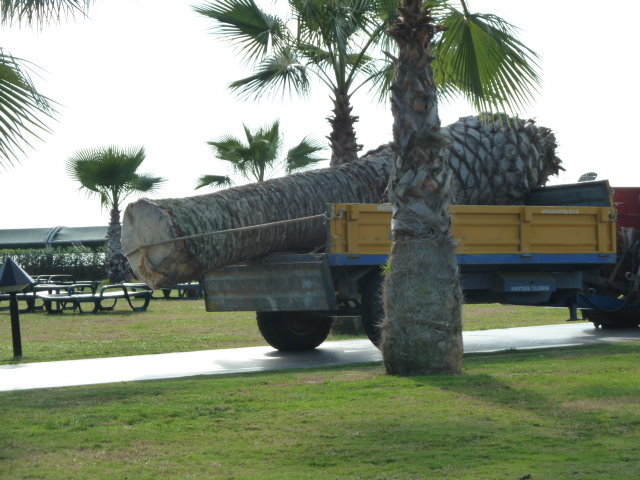 Figure 1 [Gerhard Howanietz]
Short journey, little or no securing. This is a phenomenon all too frequently seen. The shorter the trip, the less attention is paid to securing. This palm tree has been cut down and is to be taken from the park. To prevent it from creeping off the back of the loading area, it was placed on a sling, rather like a tightrope walker.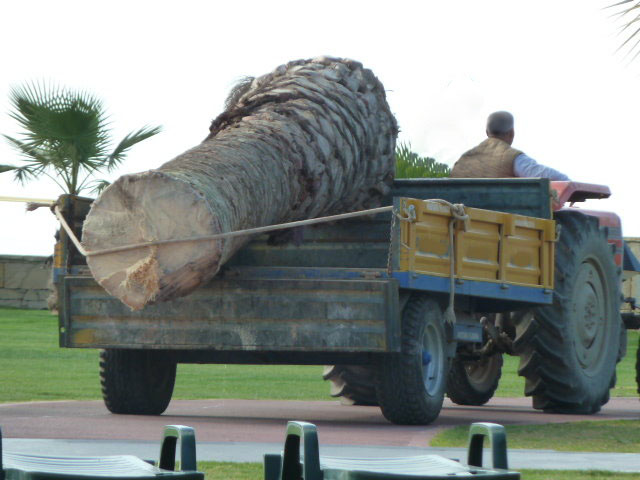 Figure 2 [Gerhard Howanietz]
For normal road traffic, this method of securing is somewhat sparse. It is highly unlikely that this high-wire act would pass muster during a police inspection. Undoubtedly this is artistic, but it is hardly safe. There is absolutely no securing to the sides. This is inadequate, because the palm trunk can roll and therefore does not have the necessary coefficient of friction of 0.5. And it is also highly unlikely that the end wall will cope with the trunk if the driver has to break in an emergency.
Back to beginning