Disposal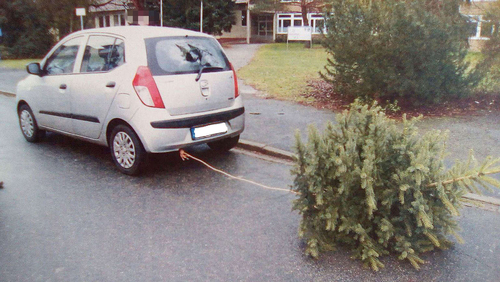 Figure 1 [Wolfsburg Police]
Many local authorities arrange for Christmas trees to be collected at the start of the new year. You can simply put the old Christmas tree outside the front gate and the refuse collectors or local initiatives take the tree away.
If you miss the collection day, you have to think about how to get rid of the tree as it loses its needles.
Simply towing the tree to the nearest disposal center is not a good idea. This is what happened in the photo, which was taken in Wolfsburg.
Back to beginning
|
Previous Christmas special
|
Next Christmas special