Clearing the windshield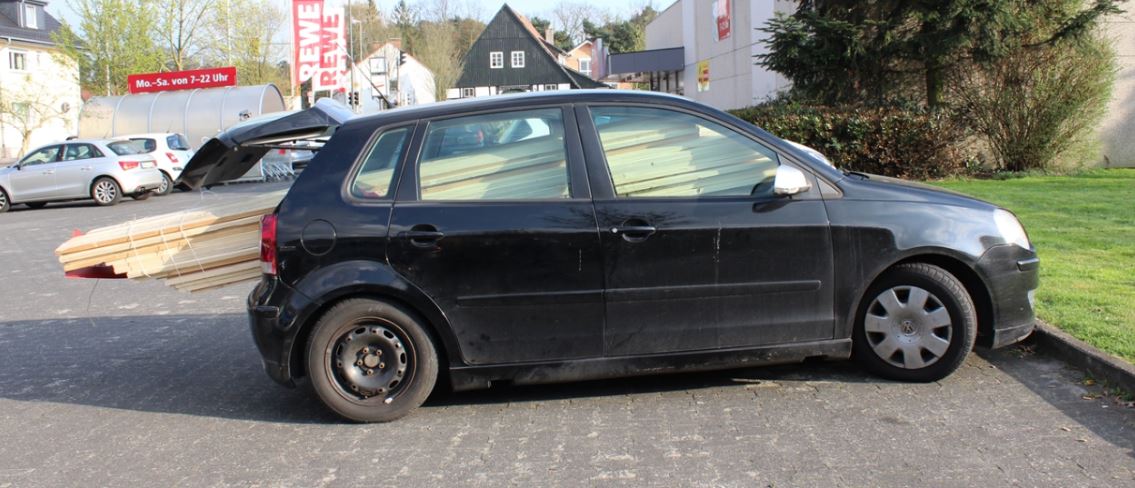 Figure 1 [Paderborn Police]
If the driver has to brake hard, the battens will shoot straight through the windshield.
These boards or battens were transported virtually unsecured in this vehicle. Just two lengths of twine were wrapped around the packs of wood. One length of twine was secured to the rear hatch, presumably intended to stop the hatch from bouncing up and down rather than to secure the load.
The driver is a danger to himself and others. He cannot see out of the window to the right, and cannot therefore see any approaching danger.
Sometimes it is simply better to make several trips.
Back to beginning
|
Previous Christmas special
|
Next Christmas special