Luxuriously equipped car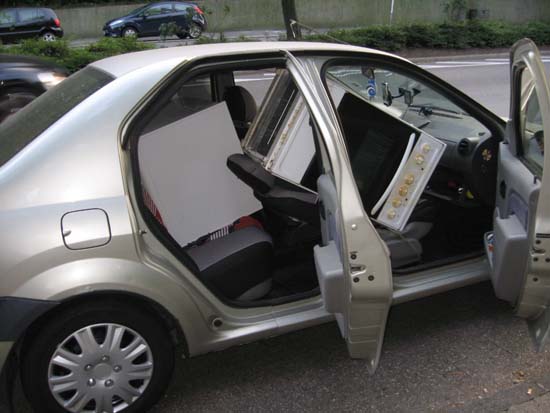 Figure 1 [Patrick Rossberg]
We've seen it in the trucking movies: The cabs of the truckers are often fully equipped with coffee machines, ice boxes, CB radio, phone, fax and much more. But this car knocks even the best equipped truck into a cocked hat. On the passenger seat, right next to the driver was the heart and soul of any good kitchen, namely the stove – perfect for preparing a wee snack if the hunger pangs suddenly strike. And to ensure that the laundry was always freshly done, no matter how long the journey, the washing machine was right behind the driver. And, in case you are asking who is to work the equipment during the trip: The operator was, of course, sitting in the back behind the passenger seat. Which, we think, is a creative use of the vehicle.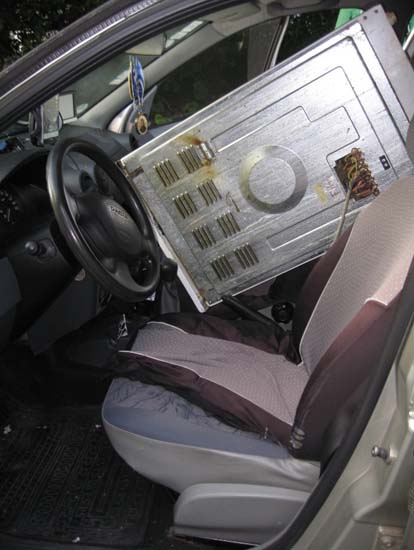 Figure 2 [Patrick Rossberg]
The police officers at the scene did not permit the car to continue on its journey. Despite the creativity demonstrated here, A load like this does not belong in a normal car. A large station wagon at least would be needed, and even then, it would need to be fitted with suitable load-securing points.
Back to beginning
|
Previous Christmas special
|
Next Christmas special