Removal – recycling – bulky refuse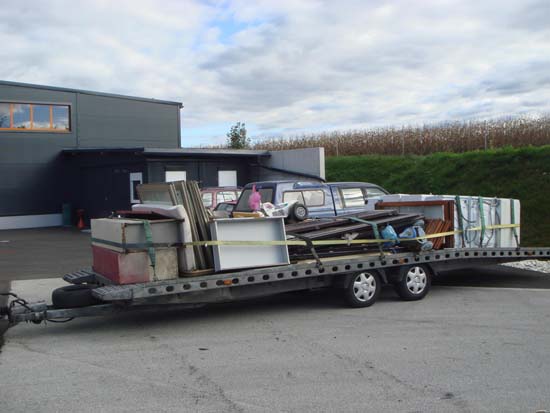 Figure 1 [Karl-Heinz Pachoing]
We do not know why this load was being transported. It is undoubtedly not just bulky refuse, but rather a trip to the recycling center or something of that sort. But the entire load is secured as if it was just bulky refuse. And yet even rubbish must be secured in such a way that it does not pose a risk to road users. The sight of a "cummerbund" makes us very wary.?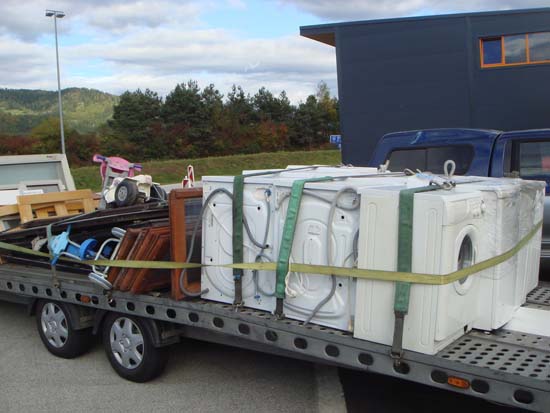 Figure 2 [Karl-Heinz Pachoing]
The securing is all over the place! We would like to see a suitable vehicle being used before this load starts on its journey.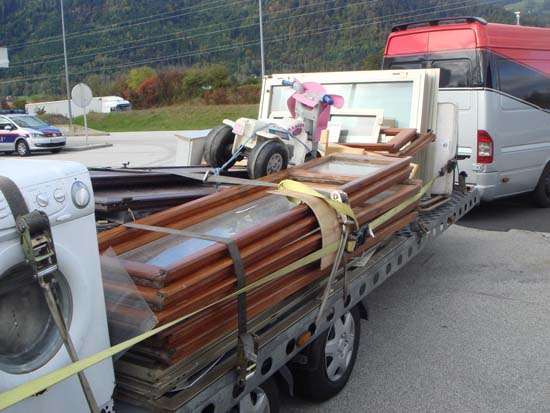 Figure 3 [Karl-Heinz Pachoing]
Back to beginning
|
Previous Christmas special
|
Next Christmas special