Christmas at the Pariser Platz in front of the Brandenburg Gate
In the past, we have been a little critical of many attempts to transport Christmas trees. This year, to make sure that our readers do not start to think we have something against Christmas trees, we want to showcase a good example.
The tree is well secured with a direct lashing. The trunk has been raised to make sure that no damage occurs to the branches. The vehicle has the necessary authorizations and the tree has reached its destination intact.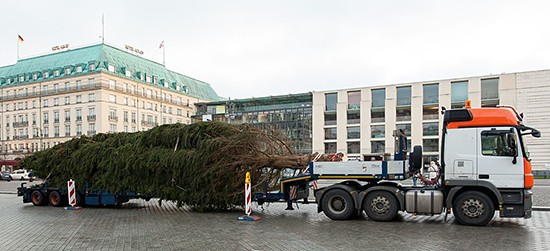 Figure 1 [Universal Transport]
With all the necessary care and attention, the showpiece is raised to a vertical position in a large, cordoned-off area: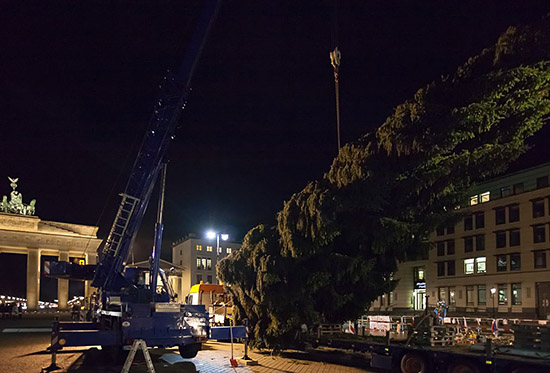 Figure 2 [Universal Transport]
Here, the tree is being moved into its final location: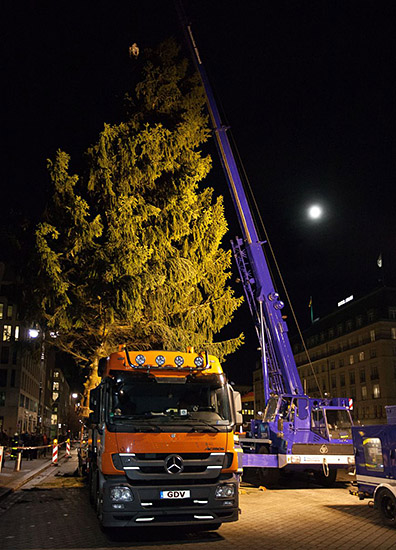 Figure 3 [Universal Transport]
Here is the resplendent final result and we …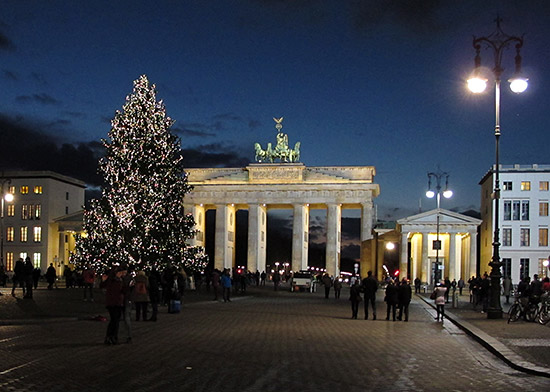 Figure 4 &xnbsp;[GDV]
…wish you all safe driving, a happy Christmas and an excellent New Year!
Your Load Securing Team
Back to beginning
|
Back to the first Christmas special