Flying carpets or bulk carpet transport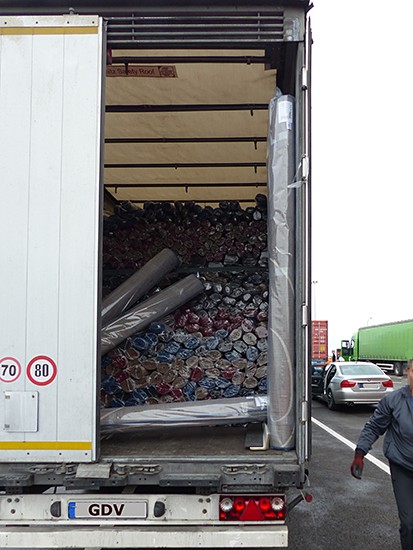 Figure 1 [Raymond Lausberg]
Carpets are often transported as bulk cargo because it is undoubtedly difficult to construct good packaging for rolls of carpeting. And that is not necessarily a problem. However, a vital prerequisite is to choose a suitable vehicle. If we stack a third round pencil on two that are already lying next to one another, it will immediately push the two beneath it apart and land directly on the table top. The small diagram (Figure 2) illustrates the very significant lateral forces involved here. Similar forces (albeit weaker) are at work when rolls of carpet are stacked.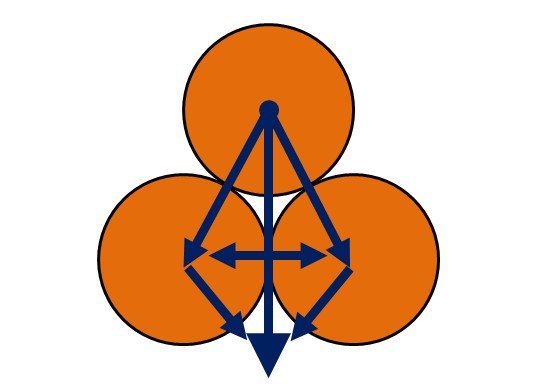 Figure 2 &xnbsp;[GDV]
In addition to these forces, we must also consider the forces caused by the road transport operation.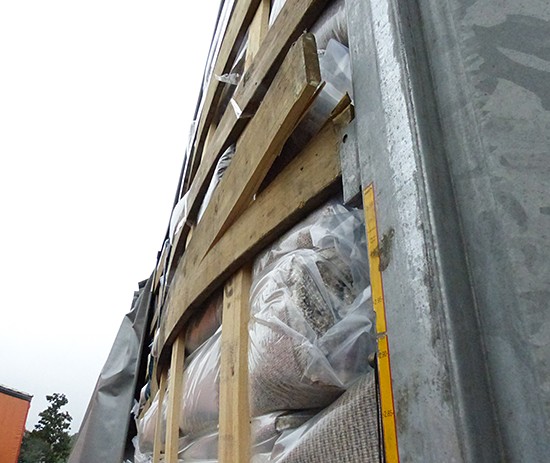 Figure 3 [Raymond Lausberg]
Figure 3 shows that this vehicle was all but bursting at the seams by the lateral forces acting within it. The loaders attempted to distribute the load better by means of vertical slats but the load was clearly too great. Due to the flexibility of the removable slats, the trailer grew in girth – a circumstance noticed with displeasure by the police.
Our solution for this type of loading and securing problem: You've got it! A tight fit!
Back to beginning
|
Next Christmas special