Christmas coverage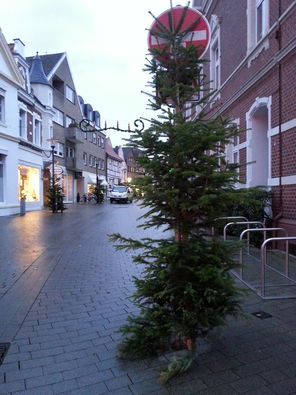 Figure 1 [Wolfgang Jaspers]
Sometimes, municipal workers don't stop to think. Thinking only about the job in hand, they erected Christmas trees against all kinds of signposts and secured them there.
And they didn't give much thought to whether they may have been obscuring something important.
In this case, the tree was placed in front of a "No Entry" sign.
The additional "except for cyclists" sign below this was completely invisible.
Back to beginning
|
Previous Christmas special
|
Next Christmas special