Piggyback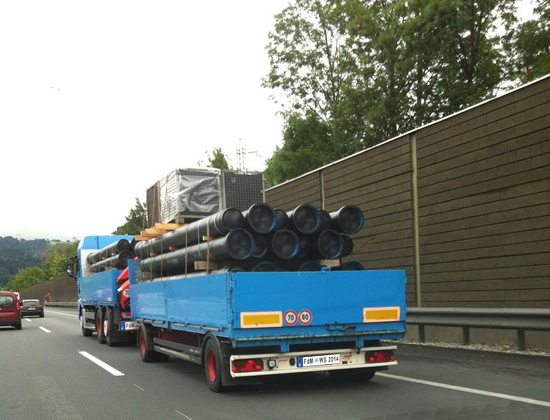 Figure 1 [Günter Huber]
In the world of transportation, we generally use the term "piggyback" when we are talking about transporting trucks by rail. Here, part of the cargo has been loaded at a relatively high position on top of other stacked cargo. The two mesh crates are resting on steel pipes. There is no problem with the pipes, which appear to be well secured. This cannot be said of the mesh crates.
Question: Vehicle height
Question: Coefficient of friction of wood on the pipes
Question: Why only three belts (two at the front and one at the back)
Question: Weight of the cargo
Question: Friction between the mesh crate and wood
Summary:
Consignments such as this result from idiocy, not courage.
Back to beginning
|
Previous Christmas special
|
Next Christmas special