Manhole covers as bulk cargo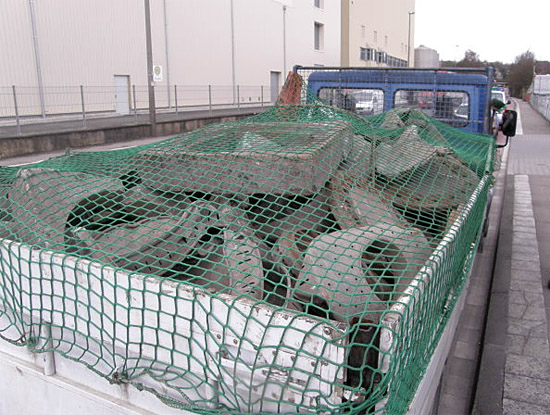 Figure 1 [Daniel Reker]
This truck has a gross vehicle weight of 3.5 t.
In fact, it weighed 8.5 t when it was stopped. This was due to the fact that it was carrying well in excess of 5 t of manhole covers.
These were secured on the loading area using a "goal net". Up to now, the driver had been lucky. But now he will be faced with a summons for a serious traffic violation – which is still better than losing the load.
Back to beginning