Holding back the tide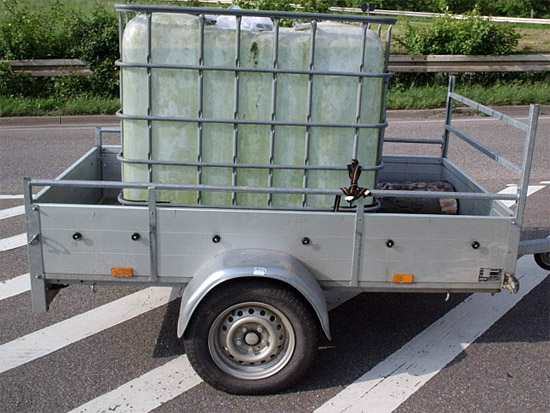 Figure 1 [Michael Walter]
This water container is filled with around 950 l of water, which equates to a weight of almost 1 tonne. At the bottom, pieces of lumber have been placed loosely to establish a tight fit to the front end wall. What would this withstand?
Lashing belts were used to secure the load to the "railings" at the side. What force can these railings withstand? What force can the lashing belt withstand?
How would the center of gravity move when the vehicle brakes? And what would happen to the load then?
Back to beginning