Steel parts and scaffolding – already to take off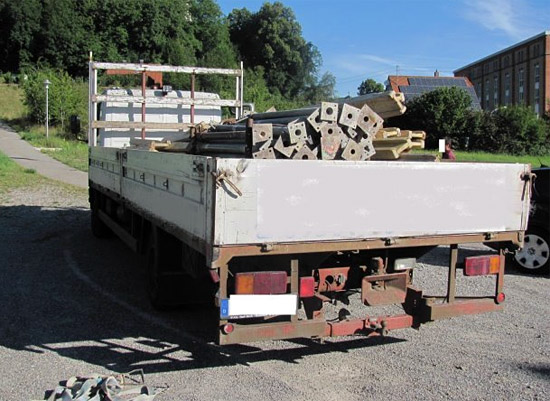 Figure 1 [Sascha Heerlein]
These steel supports are simply lying in a dropside truck and are otherwise unsecured.
The driver can count himself lucky if the steel supports become entangled if he needs to break in an emergency. But he certainly cannot rely on that happening. And, when it comes to the crunch, the wooden beams would also shift towards the cab.
Despite the well-intentioned lashing, things don't look any better in the picture below.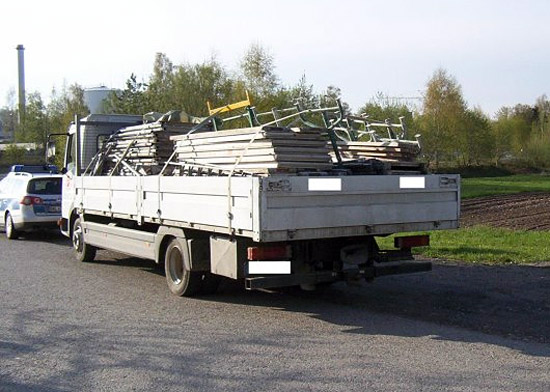 Figure 2 [Sascha Heerlein]
Back to beginning