Silo with a leftist tendency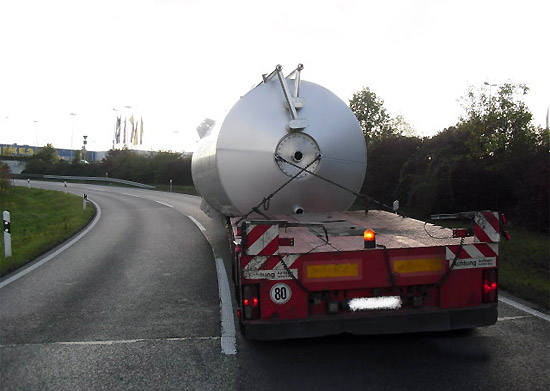 Figure 1 [Thomas Klameth]
Who would dare to overtake this vehicle? An empty silo was placed on a lowloader and lashed diagonally with chains. At least, it was at the back. But what about the front?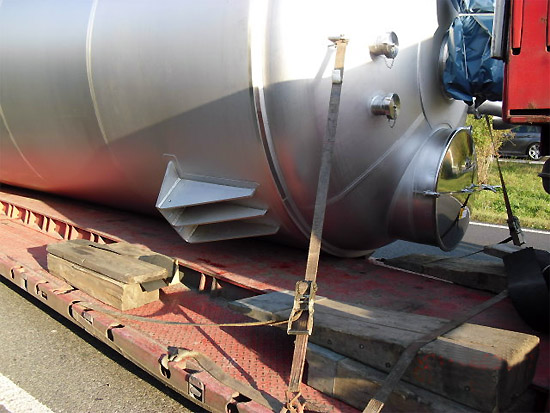 Figure 2 [Thomas Klameth]
At the front, the silo was not loaded as a tight fit, but instead rested on several pieces of squared lumber stacked on each other and was tied down with lashing belts. This did not provide any securing force to the side. Although huge wedges were present, and these could have been utilized, they were transported at the front as part of the load.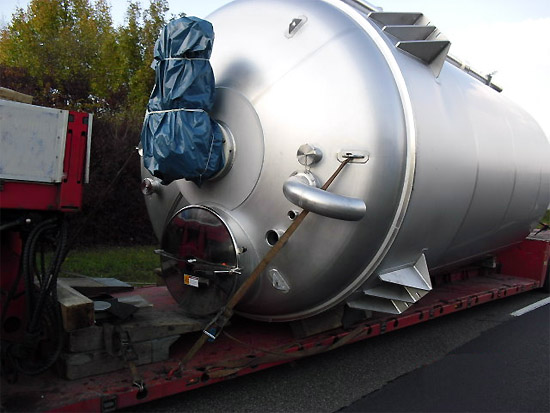 Figure 3 [Thomas Klameth]
At some point (after the silo had slipped), the belts were so taut that they could have been seen as a means of direct securing to the left. But this serves no purpose to the right or to the rear.
Back to beginning