Three twistlocks – how not to do it…
Variant 1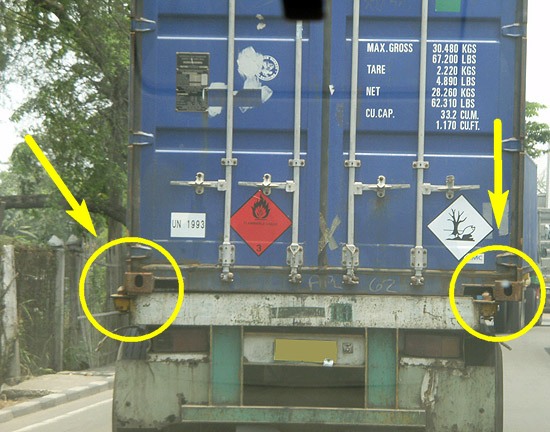 Figure 1 [Ralf Bussing]
Even if, as the adage goes, time is money, and there is never enough time, one should always be able to find the time to place the container on the twistlocks correctly.
Variant 2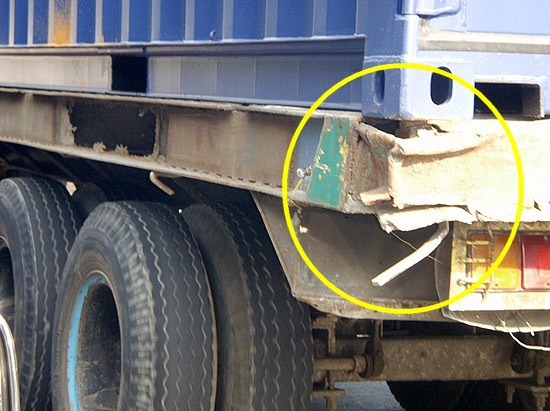 Figure 2 [Ralf Bussing]
Even if the container is placed "snugly" on the twistlocks, this really doesn't help a great deal if the chassis is in as deplorable a condition as this one.
Variant 3: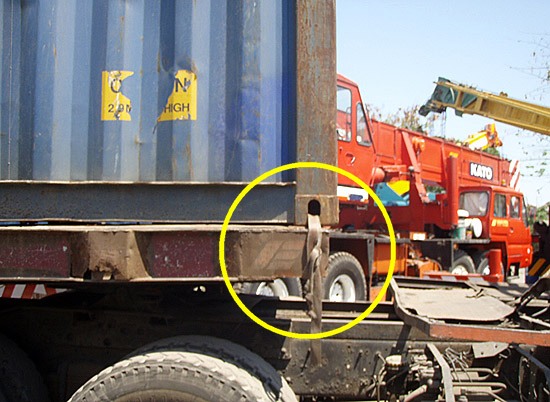 Figure 3 [Ralf Bussing]
When they are used properly, lashing belts can contribute a great deal to securing a load. Used in the way shown here, this belt serves no more than a decorative purpose.
Back to beginning