Rubbish!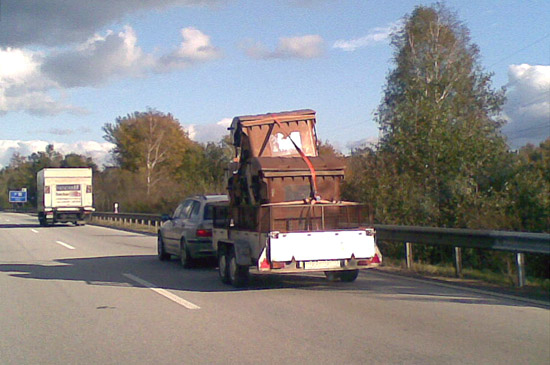 Figure 1 [Steffen Mühlthaler]
Anyone familiar with this column may be surprised at the dramatic headline for this photo. As a rule, we try to find something more subtle. But since we are looking at a load of rubbish containers, albeit loaded very artistically, and we want to look at the overall picture, including safety aspects and above all load securing, the headline for this photo also serves as an overall assessment of the loading and securing measures. We really have no need to say any more!
If you have actually managed to make it all the way to the end of our Christmas specials, may we wish you and all road users a peaceful and happy Christmas break and a safe and secure 2011!
Back to beginning