"The knight of the DIY store"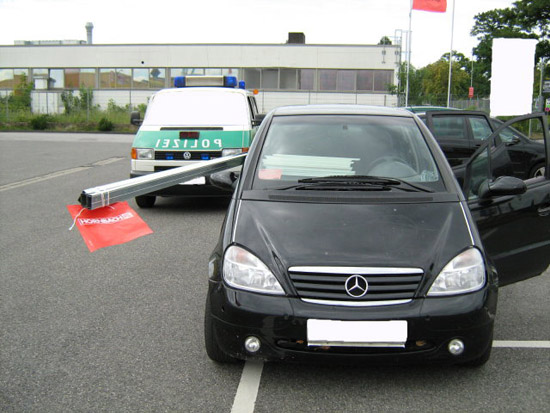 Figure 1 [Torsten Pempelfort]
Jousting in the 21st century?
How far is a load allowed to protrude to the front?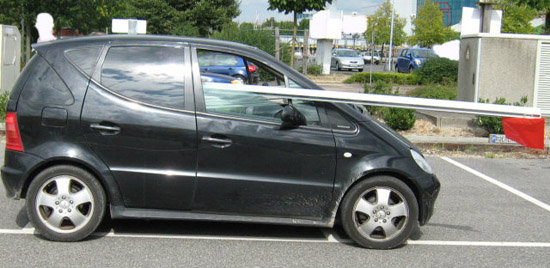 Figure 2 [Torsten Pempelfort]
A load is permitted to protrude 50 cm beyond the front of the vehicle, but only as of a height of 2.5 m. This one is somewhat lower.
Back to beginning