It's all downhill from here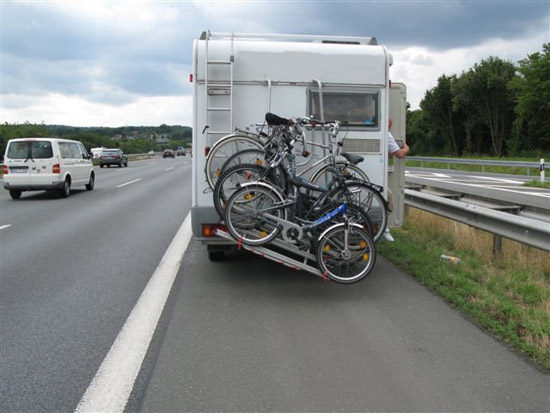 Figure 1 [Bielefeld Highway Police]
One basic tenet of load securing is that a suitable vehicle is always used. This means that the vehicle must also be in a condition to allow the load to be secured.
On this vehicle, the mountings to which the cycle rack was attached were worn, so that a part of the rack became detached.
A vehicle should always be inspected to ensure that it is roadworthy before setting off.
Back to beginning