DIY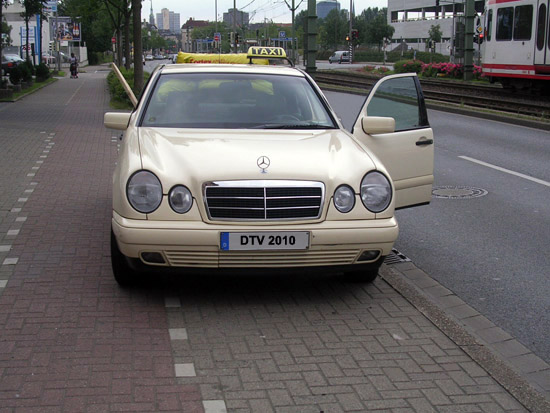 Figure 1 [Uli Weiskamp]
If you look at the taxi from the front, it appears to be a perfectly normal taxi in a large German city.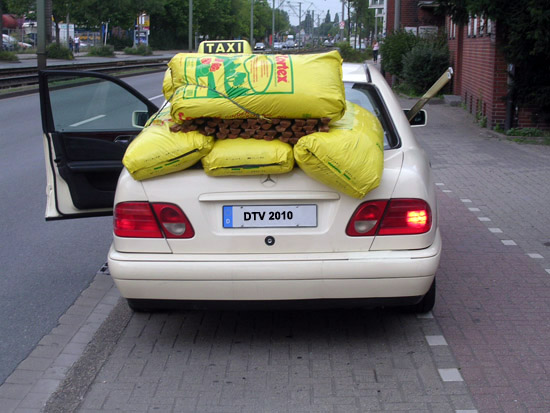 Figure 2 [Uli Weiskamp]
But a look at the back quite takes your breath away. Garden peat or sacks of soil are protecting the trunk from fence panels. The load is primarily secured with bungee cord, which would undoubtedly be fine for securing loads in a bicycle basket, but which look a little out of place here. The load has a good tight fit to the front. We have no information on the coefficient of friction between the peat sacks and the lid of the trunk or the rear screen. The rumor from the load securing columnists is that this loading method is primarily aimed at avoiding the need to clean out the trunk rather than trying to transport something sensibly, let alone safely on the roads.
Fortunately, the police were around and "converted" this taxi driver, whereupon the load was transported safely in the trunk.
Back to beginning