Photo of the Month − December 2009 −
Christmas Special 6
Version 1.0.0.09
[German version]
From the DIY store to the garden
It's just a little lumber needed for the garden: At the bottom, a few sheets of plywood, then a sheet of OSB, a small quantity of shaped lumber and finally a few roof battens. Not a great deal, but enough for physics to have a field day.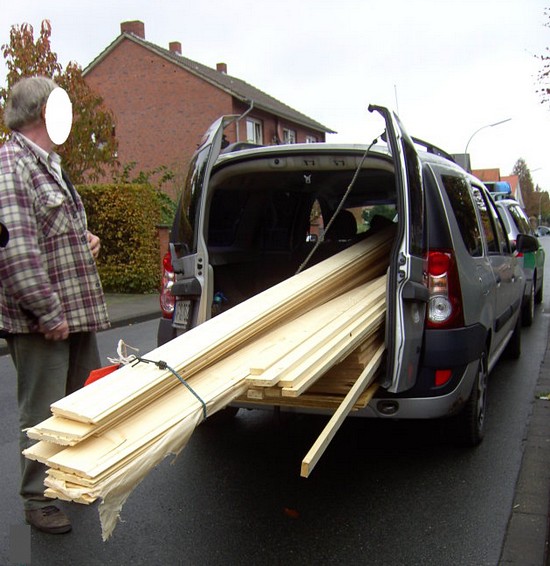 Figure 1 [Warendorf Police]
It's not just that all the lumber is lying pointing down and to the back: The rubber bands used to secure the load are entertaining too! One band is holding the doors together and is gently clamping the lumber in. A second band is holding the shaped lumber together and also provides a convenient point to attach the red flag.
To abuse the phrase somewhat: "This securing comes before a fall."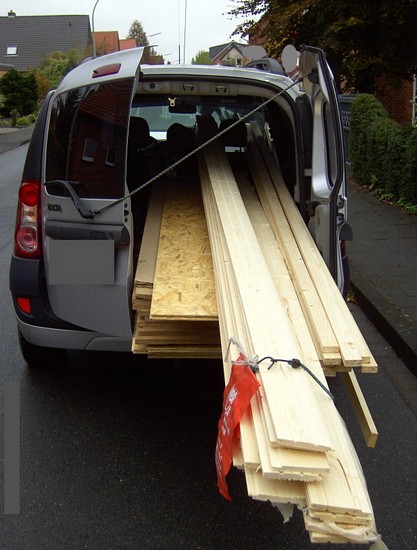 Figure 2 [Warendorf Police]
Back to beginning