Deck the halls with lashing belts…
Advent is the time for Christmas trees and some of the larger ones are transported to their temporary homes by truck. This particular one was "secured" on a lowloader with belts. Although the stanchions provide a certain degree of protection against the load rolling off to the side, load securing materials have to take on the entire job of securing the load in the direction of travel. What was found was a chaotic jumble of belts, some of which were serving to secure the load, and some to bundle it. Sadly, knotted belts that were fit for scrapping had been used.
A load-securing challenge of this sort is not an everyday occurrence and fits well into this adventtide.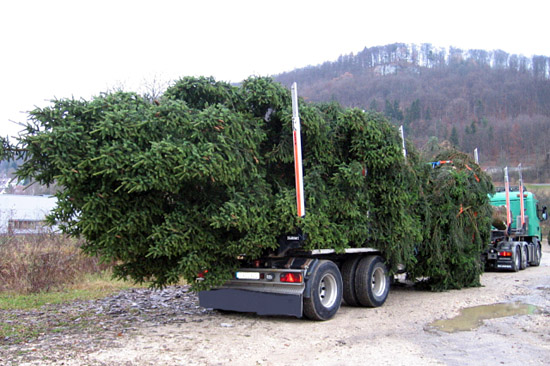 Figure 1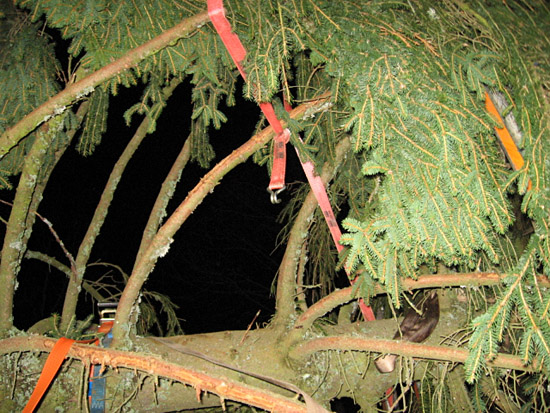 Figure 2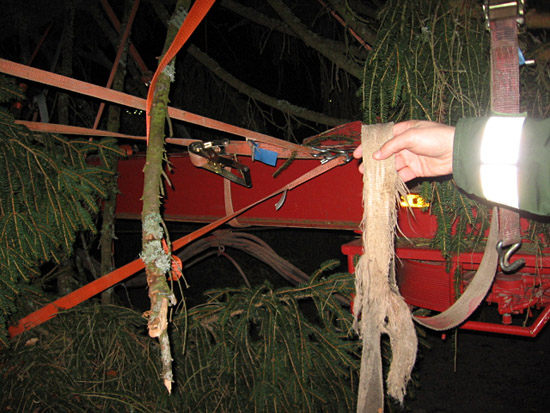 Figure 3
Back to beginning