"Looking for freedom"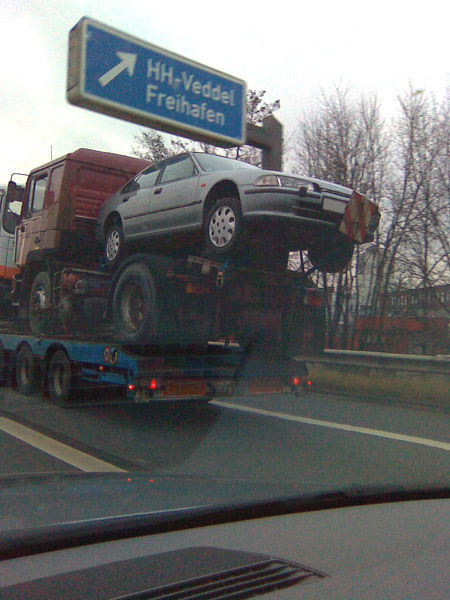 Figure 1 [Sven Töpffer]
Hamburg is a city with a tradition of freedom. And the free port that this truck was making for appears to free people from the shackles of load securing. At least that's what this mobile "objet d'art" would seem to suggest.
Because the photograph was taken in passing, we don't know what load securing measures were used on this creation. The fact that the pallet under the front axle of the car was free to move, and that this movement could be observed during the journey, leads one to the conclusion that a certain amount of freedom had been taken with the rest of the load securing measures.
May we wish you a 2008 with fewer free-moving loads on the transport routes of this world and at the same time wish a speedy recovery to the whole of the load securing world.
The Photo of the Month team
Back to beginning