One for the road – happy New Year!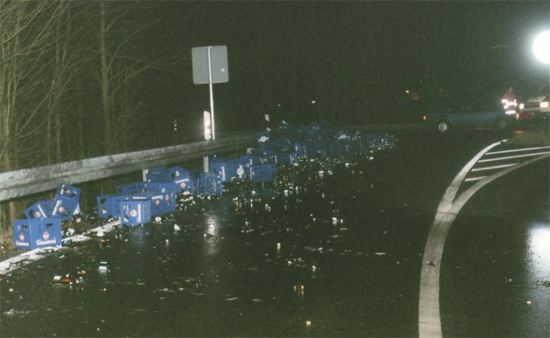 Figure 1
The Schonungen exit of the A 70 autobahn
. A truck and trailer were traveling west along the B 303 highway loaded with crates of beer. At the Schonungen exit, the driver wanted to turn onto the A 70 autobahn towards Bamberg. Which he did with no qualms whatsoever. After all, he hadn't noticed that he had lost part of his load when he turned off.
So what had happened? When turning off to the left, the crates of beer were pushed against the right side wall. Probably due to a technical fault, the side wall of the trailer was not closed properly. It fell open and the crates of beer tipped onto the road.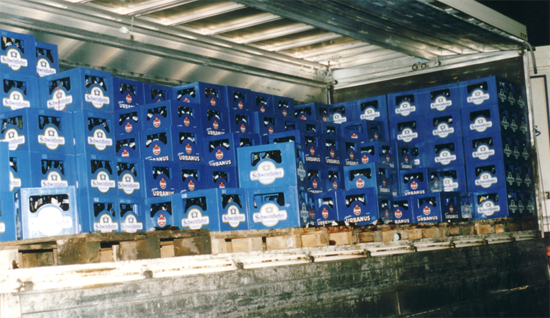 Figure 2

Figure 3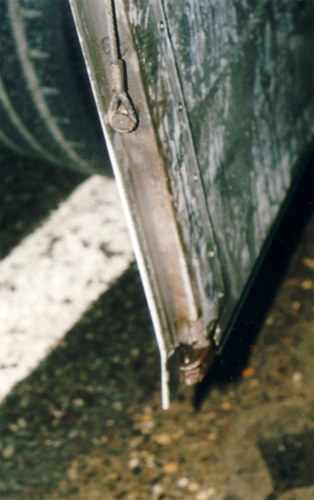 Figure 4
Back to beginning