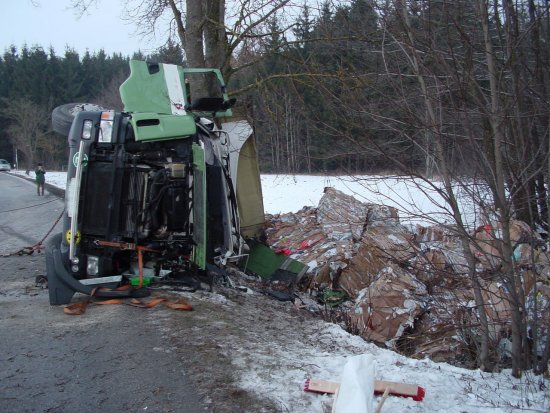 Figure 1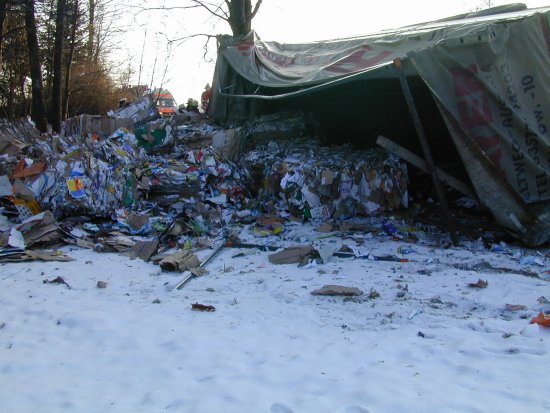 Figure 2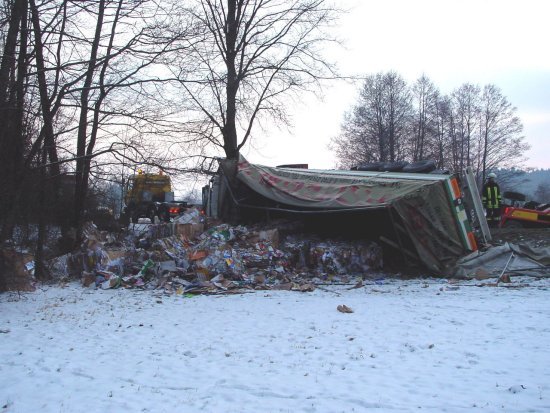 Figure 3
What happened at Edling?
An Austrian truck driver lost control of his truck and semitrailer on this winding road and the truck tipped over. The truck, with the drivers cab on its side, crashed into a tree. The driver was trapped inside the cab, and seriously injured.
His load – bundles of paper for recycling – was stacked in two double-rows on the loading area. The driver had not secured the rows of packages. This meant that the unsecured load was able to sway and cause the entire articulated truck to tip over.
[Alois Dirnaichner]
Back to beginning