Figure 1 [E. Schwarz]
What? Just placed in the container?
These blocks of granite were simply placed on edge in the container without being secured in any way, loaded onto a ship and transported overseas. It's hardly surprising that the container almost split its sides!
The
Container Handbook
, in particular
Section 5.2.3
, describes how to transport goods of this type safely.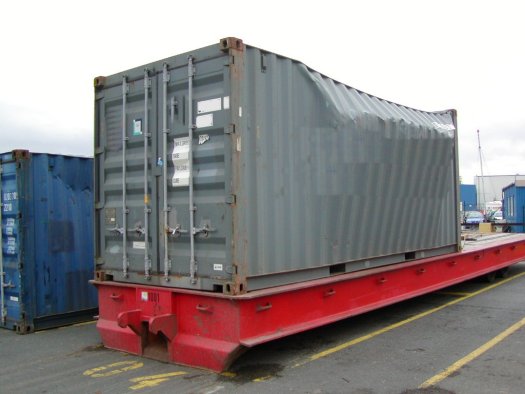 Figure 2 [E. Schwarz]
Back to beginning