Photo of the month – August 2002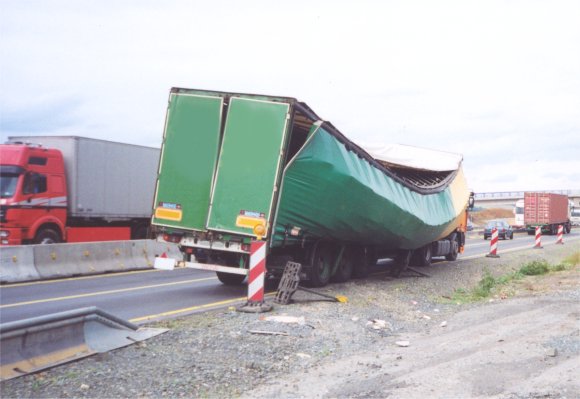 Figure 1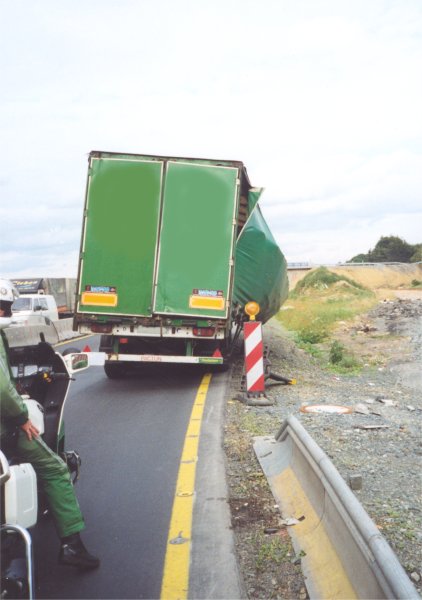 Figure 2
Load-securing by curtainsider:
The unsecured load has tipped into the truck tarpaulin while the truck was cornering in a section of road repairs on a highway. The shipper and driver presumably thought that the curtainsider tarpaulin is capable of counteracting any lateral acceleration which may occur and can thus secure the load.
The tarpaulin is only there to provide weather protection and is thus attached to the semitrailer roof. The roof can be opened from the front and rear and is not sufficiently well supported to withstand such loads, as a result of which it can collapse when heavily loaded. In the worst case, the tarpaulin can tear or the vehicle tip over due to displacement of the center of gravity.
Back to beginning