Photo of the month – June 2002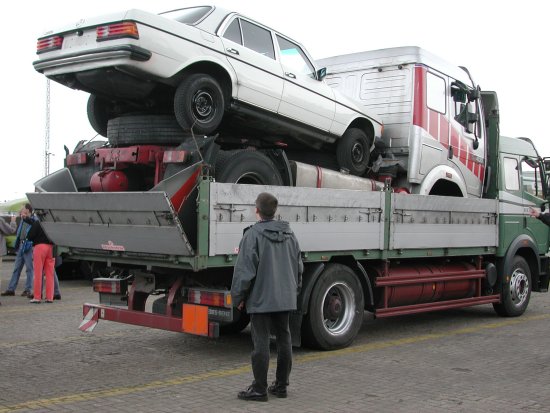 Figure 1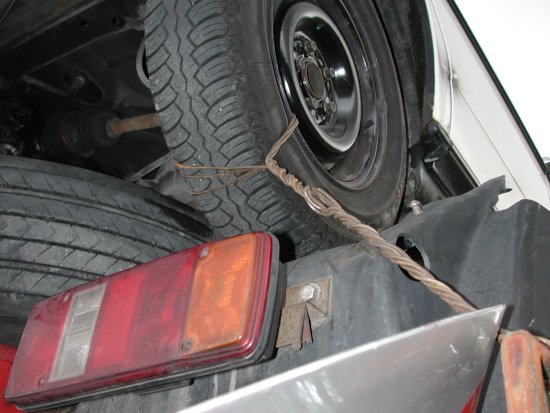 Figure 2
Of artistic merit, but otherwise …
This "stack" is a ro-ro cargo prepared for shipment to West Africa.
The vehicles were transported by road in this state and presented for loading at the Bremerhaven terminal. Only the automobile is "secured" and, at that, very inadequately because the tie wire which has been used, due to its low elasticity, is possibly unsuitable for load/cargo securing for road/maritime transport. In addition, the selected securing points, in particular the automobile wheels or rims, are highly questionable.
It could not be established whether load securing had been modified after departure.
The
truck
and
automobile
product pages provide information about safe transport of vehicles.
Back to beginning