3.1 Risk and hazard assessment
All security planning is based on a thorough and comprehensive risk and hazard assessment. When drawing up such an assessment, it is appropriate to make use of professional advisers (such as project management companies, private security companies, risk management consultants, the police).
3.2 Fencing
The entire truck park should be fenced with materials that are sufficiently robust. This can, for instance, take the form of double-wire steel mesh fencing or fencing of an equivalent level of robustness.
If double-wire steel mesh fencing is used, it must have the following specifications:
| | |
| --- | --- |
| | welded, galvanized |
| | the horizontal gap between rods must not exceed 50 mm and vertical gap must not exceed 200 mm. |
| | the diameter of the steel rods must not be less than 8 mm. |
In addition, the fence should be fitted with an anti-climb guard. This is done by securing barbed-wire supports 50 cm in length facing outside and inside at an angle of 45 ° (Y-top fence with 50 cm arms), each bearing 5 rows of barbed wire, in such a way that they cannot be removed without tools. Alternatively, barbed tape (or "NATO wire") can be fitted. The overall height of the fence must be at least 250 cm.
Concrete foundations with anti-dig protection commensurate with the strength of the fencing must be used to anchor the fencing in the ground.
When it cannot be avoided that parts of buildings or containers are to be integrated in the fencing, they must offer the same period of attack resistance as the fencing. Any elements that may assist climbing and that are attached to the outer walls of the buildings such as downpipes, lightning conductors, etc. should be removed or protected by barbed wire toppings, rolls of barbed tape (NATO wire) or other suitable means.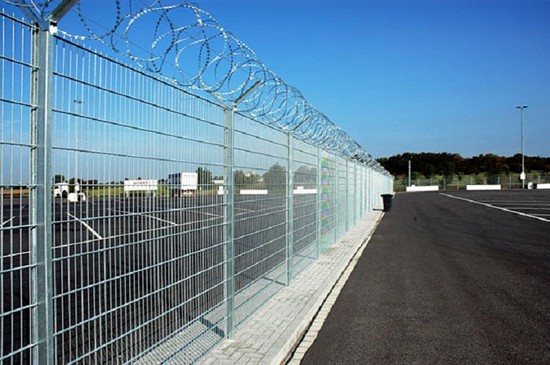 Figure 3: Fence with anti-climb protection, copyright: Rasthof Uhrsleben e.K.
To supplement the fencing, a patrol path of approx. 100 cm width should run along its entire inner perimeter.
The construction of any inspection apertures or integrated passages in the fencing should comply with the security requirements for the fencing.
It is also recommended that an emergency gate is integrated in the fencing that also offers the same attack resistance period as the fencing. It must be large enough for rescue and emergency vehicles to be able to pass unhindered. It must be the same height as the fencing and must also be fitted with anti-climb protection. The emergency gate must be fitted with a panic exit device that it is monitored to ensure that it is locked. An access road of an adequate size is necessary in this context.
The requirements with respect to the dimensions of the emergency gate must be obtained from the regional rescue and emergency services.
Top of page

3.3 Standoff barriers outside the fencing
Wherever possible and permissible, appropriate construction measures (e.g. bollards, boulders, barrier chain) must be taken outside the fencing to demarcate a space of approx. 300 cm in order to prevent multi-axle vehicles from driving on the space thus defined. This for instance prevents a truck being parked alongside the fence to be used to facilitate climbing the fence.
On public thoroughfares, it is recommended that official parking prohibition signs are erected after consultation with the relevant local traffic authorities.
3.4 Vegetation
Vegetation in the form of trees or hedges etc. should be cut back or completely removed to the extent that it cannot facilitate climbing the fence or provide potential perpetrators with cover. It is recommended that a 200 cm zone around buildings, fencing and other facilities is kept free of vegetation. Visual surveillance of fencing must be completely unhindered.
3.5 Illumination of the fencing
The entire length of the fencing should be equipped with a suitably dimensioned lighting system which makes it possible to view all parts of the fencing and patrol path including during the hours of darkness. The lamps must be affixed to their masts in such a way that the cones of light they cast overlap. The mounting height should be at least 500 cm.
3.6 Illumination of the parking bays and the spaces between them
Illumination of the spaces between the parking bays makes these easier to monitor. It should be designed in such a way that the spaces between the parking bays are not left in darkness during either the day or night.
Top of page

3.7 CCTV surveillance
3.7.1 General requirement
It is advisable to monitor the entire site of the high-security truck park using a CCTV system which provides full coverage of all areas. See also Point 2.2.2 (Parking bays / markings).


Figure 4 (left) and 5 (top):
CCTV cameras,
copyright: Rasthof Uhrsleben e. K.
3.7.2 Fencing
The entirety of the fencing including all the pedestrian entrances and exits should be monitored using a CCTV system which makes it possible to view all parts of the fencing via monitors. The cameras must be installed on their masts in such a way that their areas of coverage overlap.
3.7.3 Parking bays
It is preferable to install panning and tilting CCTV cameras which permit the periodic surveillance of the spaces between the parking bays during both daytime and nighttime.
3.7.4 Gate area
The check-in/check-out area for arriving or departing trucks should be subject to permanent CCTV surveillance offering suitable high-resolution images in order to ensure the unambiguous subsequent identification of individuals and vehicles. The CCTV pictures must be recorded.
3.7.5 Waiting zone
If permitted, CCTV surveillance should also be used outside of the dual access gate system for truck drivers and crew waiting to be checked in.
Explanation

The purpose of this recommendation is to reduce the danger of truck drivers and crew being attacked while waiting for admission.
3.7.6 Baffle gate systems
Baffle gate systems for pedestrians should be subject to permanent CCTV surveillance offering suitable high-resolution images in order to ensure the unambiguous subsequent identification of individuals. The CCTV pictures must be recorded.
3.7.7 Recording / digital video recorders
The CCTV pictures should be stored for at least 30 days using digital video recorders.
The digital video recorders should be positioned in such a way that it is not possible for the control personnel to interfere with the CCTV recordings.
It is recommended that the digital video recorders be installed in an intrusion-resistant, alarm protected room in accordance with DIN ENV 1627 (Requirements for and classification of intrusion-resistant doors and windows), class WK5.
3.7.8 Location of surveillance monitors
The surveillance monitors should be installed in the gate area. The monitors are only activated if an alarm is issued or as necessary.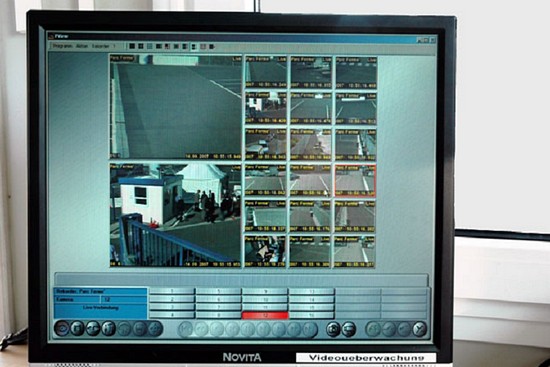 Figure 6: Surveillance monitor for CCTV surveillance
in Uhrsleben, copyright: Rasthof Uhrsleben e. K.
3.7.9 Illumination / weather conditions
The illumination systems must respond to the differing camera requirements for both daytime and nighttime operation.
The CCTV system should be planned and installed in such a way that the intended surveillance area can be observed at the monitors both day and night and independently of weather conditions.
Top of page

3.8 Planning
It is recommended to entrust the planning of CCTV, illumination and danger warning systems to specialist enterprises and to commission police-approved or similarly qualified installation companies (for example, installation companies approved by the VdS) with their installation.
3.9 Protected cables / sabotage protection
Possible actions designed to prepare for subsequent illicit operations, such as interference with or sabotage of security-related installations, must be taken into account during planning and project design.
When laying power, CCTV, danger warning and any other cables, it is necessary to ensure that these are tamper-resistant.
Top of page

3.10 Gate area
The inspection of vehicles and individuals is performed in the gate area.
3.10.1 Dual-gate system
In all cases, entry and exit should be restricted to a dual-gate system (gate area). The size of the gate area depends on the expected truck volume. Control personnel qualified in accordance with the Personnel section (for example, specialist personnel recruited from private security companies) should be employed for the checking in/out of arriving or departing trucks. Such personnel will be supported in the accomplishment of their duties by security, monitoring and surveillance equipment.
3.10.2 Gate building
A gate building (solid construction, container) for the control personnel must be installed inside the high-security truck park directly adjacent to the dual-gate system. Its location should be chosen to ensure that control personnel have direct access to the check-in/check-out area for arriving and departing trucks.
The gate building provides the control personnel with a protected area from which they can act safely and reliably in the event of a genuine risk of attack. To this end, it is necessary to ensure that the walls, roof and possibly also the floor offer a sufficient period of resistance against violent attack. The above-mentioned building elements should therefore be constructed in a solid design which complies as a minimum with VdS 2333 (Security guidelines for businesses and companies), table 1.01, or equivalent guidelines issued by a similarly approved inspection authority.
All openings and glazed area of the gate building should, together with their anchor points in the surrounding construction elements, be designed to be intrusion-resistant at least in accordance with DIN ENV 1627 (Requirements for and classification of intrusion-resistant doors and windows), class WK5. This requirement does not apply to the floor area if it is situated directly on the ground, thus making penetration from underneath impossible.
The gate area is observed through the glazed areas of the gate building. These should be oriented in a way that makes it possible to observe the entire gate area from inside the gate building.
To protect the personnel and ensure reliable operation, the gate building should be equipped with the following security and other mechanisms:
| | |
| --- | --- |
| | Access control system (access restricted to authorized personnel) |
| | Intercom |
| | Establishment of a bullet-resistant refuge designed in accordance with DIN EN 1522/1523 (windows, doors, facades – penetration resistance – test procedures), class WK FB4, in a corner which, if possible, should not be observable from the exterior, for the temporary physical protection of the control personnel in the event of an armed attack. This should be large enough to permit the personnel to stand upright in this temporarily until professional assistance arrives. |
| | Danger warning system monitored against sabotage with CCTV surveillance, connected to the private security company's Emergency Call and Service Center (ECSC). This measure is intended to protect the personnel |
| | Installation of a sufficient number of alarm buttons depending on requirements (for example, workstations, surveillance stations, refuge) |
| | Surveillance of closure of windows, doors and other openings. |
| | Wet room, WC |
Top of page

3.11 Individual pedestrian admission
In order to reduce crime opportunities and avoid malfunctions, only authorized personnel should be permitted to access the high-security area.
The use of baffle gate systems with card readers is recommended for pedestrian entrances and exits. The high-security area should be entered and exited exclusively via these systems. Authorized individuals use their personalized card to identify themselves at the card reader, thus opening the access door.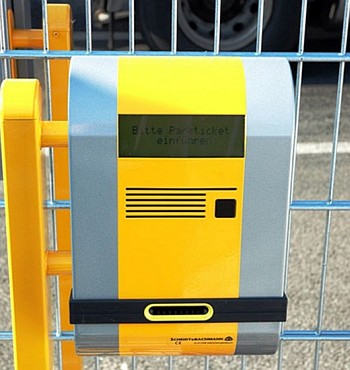 Figure 7: Card reader at pedestrian access point in Uhrsleben,
copyright: Rasthof Uhrsleben e. K.
Top of page

3.12 Check-in/check-out area for arriving and departing trucks
In terms of potential hazards, the area for the check-in/out of arriving and departing trucks is a critical area and must therefore be paid special attention.
It should be implemented in the form of a dual-gate system in such a way that arriving and departing vehicles can be checked in or out through two electrically operated gates. The lateral limits of the dual-gate system form part of the fencing. The height and period of attack resistance of the electrically operated doors must be at least the same as the fencing and they must also be equipped with anti-climb protection.
The size of the dual-gate area must be based on the maximum dimensions of truck/trailer combinations and also allow the space necessary for the inspection of vehicles and individuals. An arrival lane and departure lane should be provided for the dual-gate system depending on the expected truck volume.
Explanation of points 3.1 – 3.11

Clearly identifiable security and control measures dissuade potential perpetrators from their criminal intent since the risk to the perpetrator of being identified and apprehended outweighs the benefit expected from the crime. The implementation of high-cost security mechanisms should be clearly evident before any crime is committed in order to make it clear to perpetrators that they have no chance of success.
3.13 Backup power supply
The provision of a backup power supply is recommended in order to maintain all the security and operating functions connected to the mans power supply.
Explanation

Even though the electrical power supply in Germany is extremely reliable, the possibility of power supply failures remains. Depending on the cause of the outage and the scale of the damage to be rectified, interruptions to the power supply may last for an extended period. If the public power supply fails then the scope of operations may be severely curtailed. Interruptions to security and operating functions may lead to incalculable risk situations.